AF SCANDINAVIA
Quality products for your swimming pool, terrace, garden and leisure
With a solid experience in the construction and sale of swimming pools, we advise you free of charge on the best choices for your swimming pool project.
Your satisfaction is our goal, contact us for a personalized offer if you find one of our products for sale on the market at a better price.
Official reseller of Poolex, Formida, Holl's Saunas, NET SPA, Zray, Coasto, Renolit, Hydroflex, Sopremapool, McMEL, Pentair, Hayward, Kripsol products. APF automatic products and covers as well as a range of innovative complementary products for your swimming pool, terrace and garden, carefully selected.
Do you have a swimming pool construction project? We advise you and offer you the equipment adapted to your needs and your budget at the best price.
We can also carry out the construction of your project on site if you wish.
Products
A wide range of aluminum products
Pool and leisure equipment and accessories
We also have a choice of quality swimming pool and leisure equipment for your garden.
Find all our products in detail by clicking below.
Heated outdoor tables -Ethanol
Design and high quality combined in the same product
Discover all the features of this product by clicking below.  
High quality floors easy to install and maintain, 20 year warranty.
Discover all the characteristics of our floors by clicking below.  
Pergolas, garden furniture
A selection of superior quality aluminum bioclimatic pergola, customizable as you wish. Compatible with all climates!
Discover all the features of this product by clicking below
Barbecue, coal, gas, electric
Selection of barbecue for successful evenings
Discover all the characteristics of these products by clicking below
Aluminum post and railing
Posts and railings with unique design and performance.
Discover all the characteristics of these products by clicking below.  
Gallery
The future is made of aluminum...
 AF Scandinavia® present in France, Sweden and Spain offers you a wide choice of swimming pool equipment , Filtration kit, Complete swimming pool kit heat pumps, water pumps , sand filters , swimming pool shelters and covers , Liner and reinforced membrane , Treatment water, etc.. and equipment for your terrace and garden, SAUNA, SPA , Outdoor Shower 
With our Aluminum floors , you can create your custom terrace or balcony thanks to our different choices of finishes and colors.
Create a warm and soothing atmosphere for your outdoor and indoor space with our Ecosmart Fire ethanol heating tables. Our tables are fully mobile auxiliary heaters.
The bioclimatic Pergolas allow you to adjust the shade of your terrace
We deliver all over Europe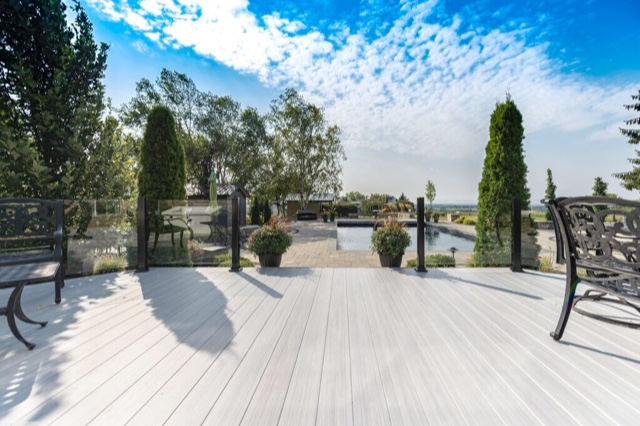 Our offices
AF Scandinavia
Hörnvägen 1
218 51 Klagshamn
Sverige
--------------------
Aluminum Floors:
69 Rue du Rouet
13008 Marseille
France
-------------------
AF Scandinavia:
Avenida Bruselas 68
28028 Madrid
Spain
Call us
+ 46(0)730 655 066
+33(0)643 912 718
+34 686 949 732
HOURS OF OPERATION
Monday to Friday, 9 a.m. to 5 p.m.