High quality floors easy to install and maintain, Made in Europe. 20 year warranty Standard: CE, NF, SEA SIDE, ANTI-SLIP, QUALICOAT, QUALIDECO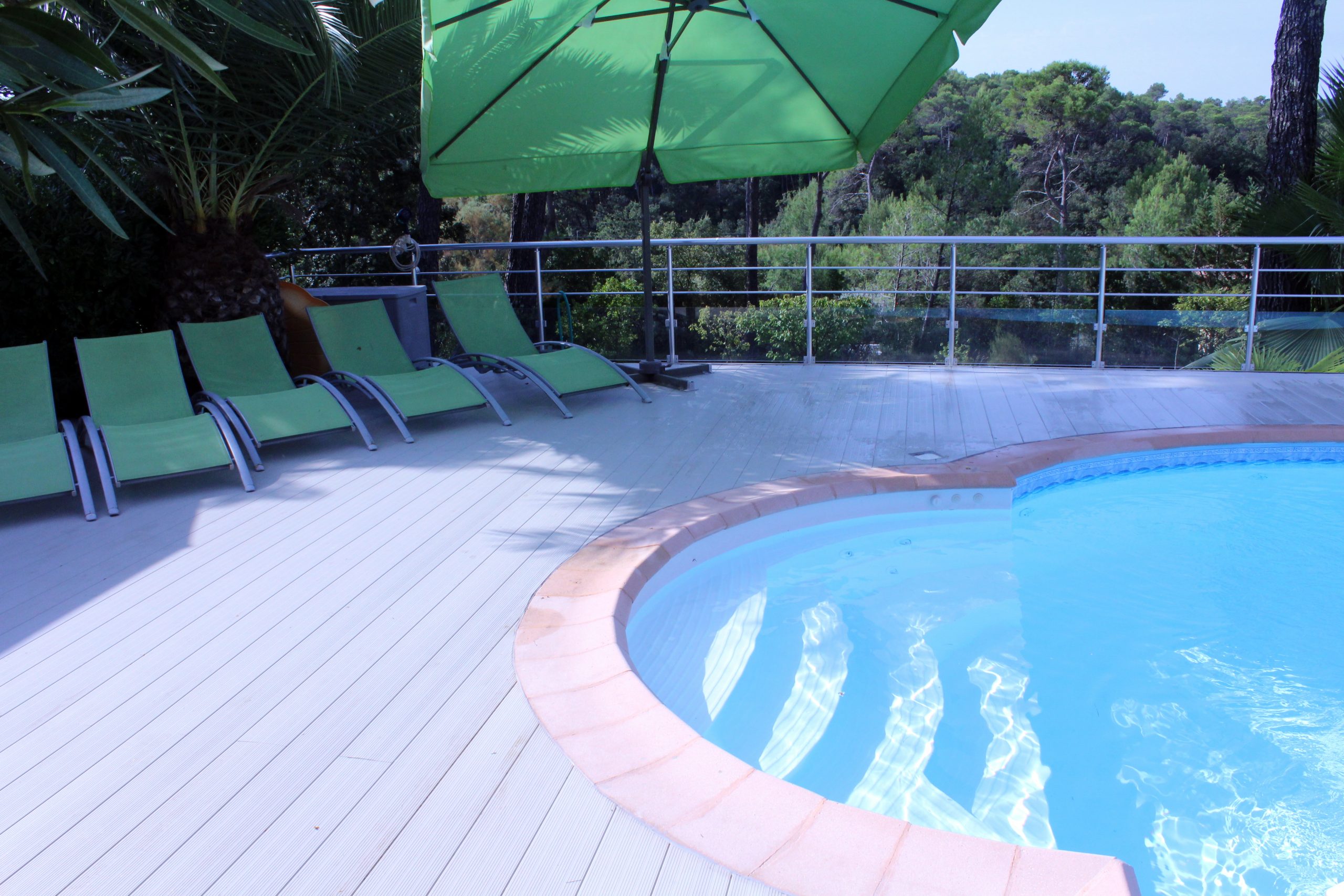 About
The strengths of our product
Maintenance free: saves time and money!
The Coating of our floors with a very high quality Epoxy paint is specially designed for the use of our floors will allow you to reduce maintenance time and costs to their strict minimum.
Durable: 20 years warranty!
We are confident in the very high quality of our floors, You will be able to enjoy your patio without worries for many years to come.
Eco friendly
Aluminum is a natural, ecological and recyclable resource. It does not require maintenance, no regular use of expensive and polluting oils. In addition, by choosing aluminum, you participate in the fight against deforestation.
SInce 30 years
Our floors have been around and installed in Canada and 19 US states for a very significant time. Our floors have been installed in a wide variety of geographic areas and have been successfully subjected to the most demanding extreme, very cold and very hot climates.
Easy to assemble
It has never been so easy and quick to set up your patio! 100m² in one day. You save on labor, allowing a very competitive overall cost for an incomparable final visual result! No visible screws, no space between the boards, (no loss of items or credit cards etc.) water flow provided between the boards.
Cooler in the sun
30% cooler than composite and 20% cooler than wood in the sun. In addition, our Alu-Floors are anti-UV treated and do not deform under the effect of water and temperature differences.
Extremely robust installation
Installation test carried out with the following configurations: 1.25 m of space between the beams for a point load of 1.5 tonnes with 0 deformation as a result of the test
3 times lighter than wood
Only 8 kg / m2, compared to 22 kg / m2 for wood on average.
Non-slip
The non-slip coating of our floors, rated R9 with an epoxy paint of unique and patented composition prevents dangerous falls and slips.
The terrace in the color of your choice and integrated heating option
We have Standard colors: Beige, Grey, Teak, Simili Bois, Bois de Grange. A color of your choice can also be delivered to you, based on the RAL standard for example. An integrated heating option is also available.
Certification: CE, NF, SEA SIDE, ANTI-SLIP, QUALICOAT, QUALIDECO
Products manufactured in Europe and compatible for installations on the sea side!
Characteristics
Board 5.80 m long X 15.2 cm wide X 3.2 cm thick. (0.884m2)
on videos
Discover our terraces
On video
Our installation videos
Installation of an aluminum floor
Floor assembly and installation
Assembly and installation of a patio
Nos bureaux
AF Scandinavia
Hörnvägen 1
218 51 Klagshamn
Sverige
--------------------
Alu Floors:
69 Rue du Rouet
13008 Marseille
France
-------------------
AF Scandinavia:
Avenida Bruselas 68
28028 Madrid
España
Appelez-nous
+ 46(0)730 655 066
+33(0)643 912 718
+34 686 949 732
HORAIRES D'OUVERTURE
Du lundi au vendredi, de 9H à 17H
Liens utiles
2018-2023 Alu-Floors©- tous droits réservés
Suivez-nous sur Facebook !